Food Industry Must note the FSSAI licence information on all sale bills from 1st Oct 2021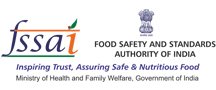 ---
Take appropriate action
in all your group companies
in time.
Finsys at your service,
regards
Sangeet and Puneet Gupta
---
https://economictimes.indiatimes.com/industry/cons-products/food/fssai-makes-mandatory-for-food-businesses-to-mention-fssai-licence-no-on-invoice/bills-from-oct-1/articleshow/83397913.cms?from=mdr
---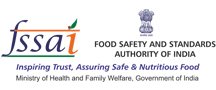 ---
Food safety regulator FSSAI has mandated food business operators to mention FSSAI licence or registration number on cash receipts or purchase invoice with effect from October 1 this year.
The Food Safety and Standards Authority of India (FSSAI) has issued a latest order in this regard.
Since complaints remain unresolved due to lack of specific information, this move will help consumers who can lodge an online complaint against a particular food business using the FSSAI number,  ..
---
Mentioning of FSSAI number shall also improve the overall awareness, the regulator said if not mentioned, it will indicate non-compliance or non registration/licensing by the food business.
Stating that the food business ecosystem is large, the regulator said 14-digit FSSAI number of any food business operator is not "easily visible and available on consumer/service recipient."
If the FSSAI number is not available to consumers, expecting him to complain with complete coordinate ..